Yes it is true our very own Fred has been chosen to be Mr. January 10th. We are so proud.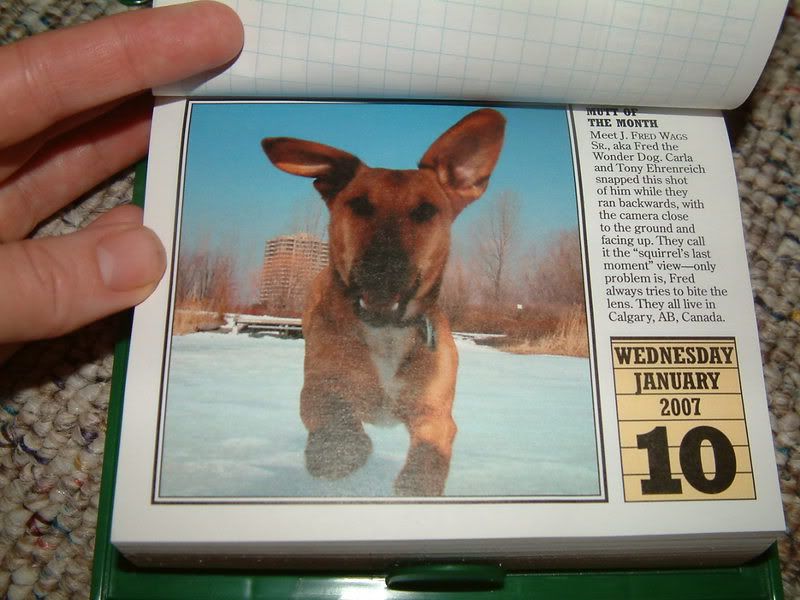 Recognize JANE AUSTEN's fancy hat S.B.?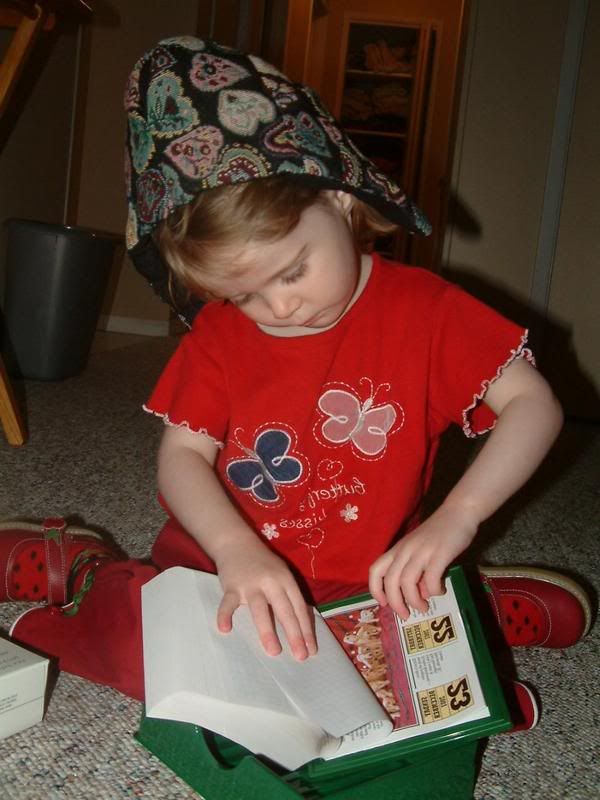 Jane Austen remarked the other night when her Daddy was showing her how to count to 5 on her fingers, "I have 5 fingers". That's my girl. You'll notice that she has broken the bad habit of referring to herself in the third person that I taught her by always referring to myself as Mommy.