Did we ever have a lot of fun last night going around to the people we know in the neighborhood. We went inside for visits at a bunch of the places so when we went to a house whose decorations we'd been long admiring but whose owners we didn't know, Jane just marched right in and headed straight for the big bowl of candy on the coffee table. They were charmed as were many by our cute girls. The best decoration was a skeleton bride and groom that sang Sony and Cher's "I've got you babe". I'd bought lots of candy because people had said that there were would be lots of kids; well not last night, so the kids that came the first hour got one piece of candy and the kids that came the last hour got handfuls. My favorite new candy were the chocolate bugs filled with sour bright green liquid.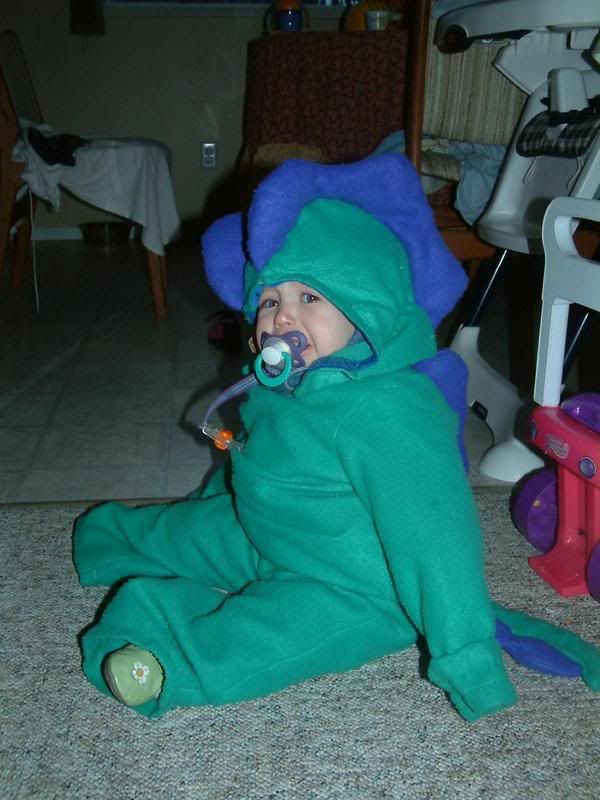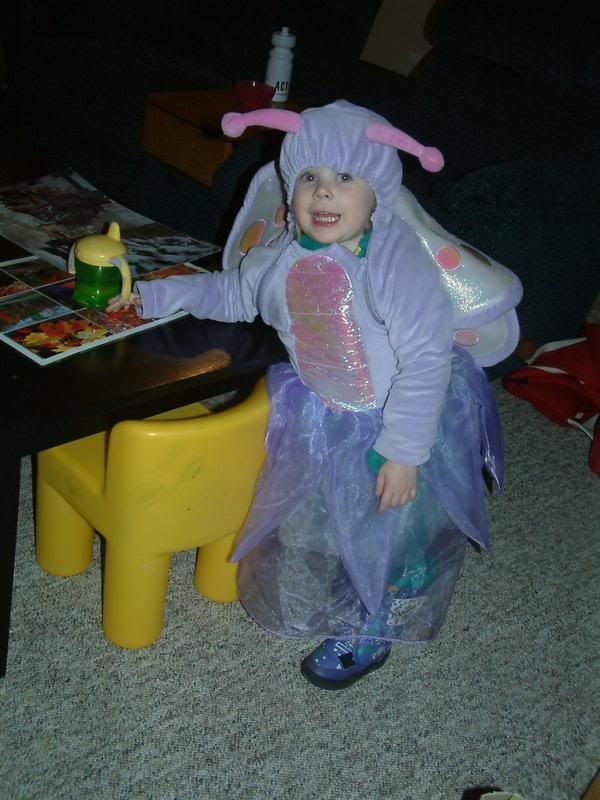 Jane had so much fun and ate so much candy! And first thing this morning she had her costume back on!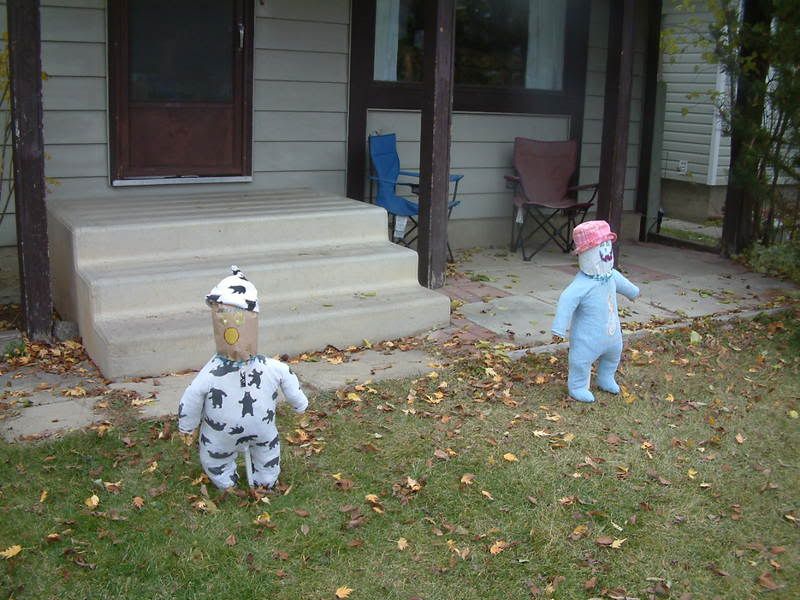 I had fun making these baby scarecrows; which proved to be quite effective.